Substance Abuse Prevention Helps Everyone
Coastal Coalition for Substance Abuse Prevent is working with middle and high school students to change the norms, attitudes and beliefs to prevent underage drinking. SAPHE leaders choose campaigns and events that they believe will have the greatest impact on their fellow youth. CCSAP helps coordinate information, training, materials, and resources for students to be successful. Some of the key activities over the past few years have been:
Talk It Up! Lock It Up!™: In North Carolina, 35% of high school students report having at least one drink of alcohol on one or more of the past 30 days. The most common source of alcohol is either their own house or a friend's house. Talk It Up! Lock It Up!™ is a NC Preventing Underage Drinking Initiative that encourages adults to lock up alcohol in their homes, and to talk with the youth in their care about the impact of underage drinking. Youth and their caring adults are encouraged to sign a Contract for Living.
Sticker Shock: SAPHE youth are working with retail outlets to raise awareness about Flavo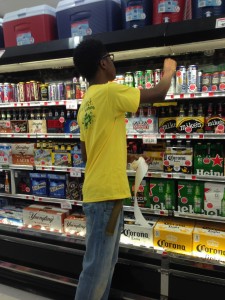 red Alcoholic Beverages (FAB). FAB are full of sugar and fruit flavorings and can contain up to 5 "drinks" per un-resealable can or bottle. They are currently sold alongside beer and are targeted to youth. Almost two-thirds (64%) of 8th grade drinkers report drinking FABs; whereas fewer than a quarter (<25%) of 30 year olds drink them. In the Sticker Shock Campaign, SAPHE youth raise awareness by labeling FABs with stickers that show alcohol is in the beverages and it is illegal to sell to youth under age 21.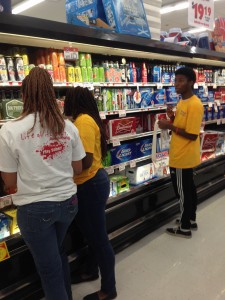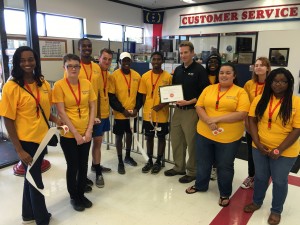 Alcohol Purchase Retail Surveys: Although the purchase surveys must be performed by those 21 and older, SAPHE youth may assist with the retail outlets. SAPHE youth go into stores that properly IDed young people attempting to purchase alcohol to thank them for protecting youth and publicly thank them in local media. Research shows these checks are a strategy that works to reduce underage drinking.
Life at its Best/ Add Nothing: This social marketing campaign for ages 14-18 outlines prevention-based activities and projects for youth that engage peers and adults in their communities. The programs promote positive lifestyle choices and give active youth supportive messages.
Above The Influence: Above The Influence is a collection of short activities and educational snippets to help youth to see themselves as at their best without the influence of drugs. SAPHE youth have used Above The Influence to look inside themselves and build pride, self-confidence and self-determination.
Project Lazarus: Project Lazarus is community-based activities to prevent prescription drug misuse and abuse. Some of the more visual signs of Project Lazarus activities are the Operation Take Back events, when law enforcement teams up with community volunteers to collect unwanted medicines for proper disposal. SAPHE youth have assisted in Operation Take Back events as well as in public education and assessment activities that help guide CCSAP's activities.
Other: Finally, SAPHE youth have played a valuable part in supporting the activities and mission of their local substance abuse prevention task force through public education; working at community events; participation in health fairs; and creating youth-led programs, such as chalk drawings and panel discussions for parents.