Task Force members and organizations have been working together to address underage drinking and prescription drug misuse and abuse.  
Building Skills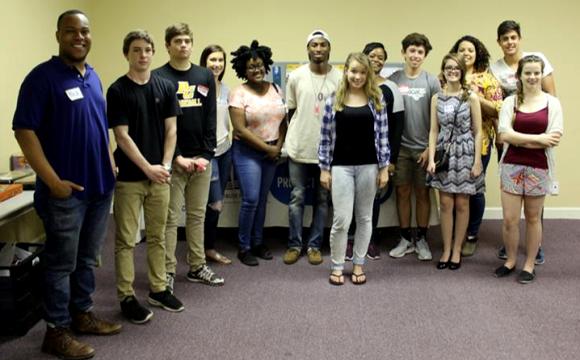 High school youth from Craven, Jones, Onslow and Pamlico counties joined Coastal Coalition for Substance Abuse Prevention (CCSAP) and YES! (Youth Empowered Solutions) on March 12th for the Youth Advocacy for Substance Abuse Prevention Training. The training provided youth with scenarios, activities and opportunities on how to make the community a healthier place around issues related to preventing underage drinking and eliminating misuse of prescription drugs. The youth advocacy training also allowed parents to become familiar with prevention as it relates to underage drinking and prescription misuse.
Providing Incentives
CCSAP performed Alcohol Retail Purchase Surveys to verify that stores and shops are properly carding youth for alcohol purchases. CDC reports that enhanced enforcement of ID laws is an effective strategy to reduce underage drinking.
Providing Support
CCSAP helped provide support for New Bern Police Department and Craven County Sheriff's Department in their bi-annual Operation Medicine Drop event.
CCSAP provided key speakers, including 3 SAPHE seniors, for the annual State of the Child Forum to educate the public about the epidemic of prescription drug abuse and what can be done to address it.
Changing the Environment
Craven ABC Board provided funds to CCSAP to support continued alcohol purchase surveys. The surveys check retail stores for proper ID checks during alcohol purchases by using young, but over 21, mystery shoppers.